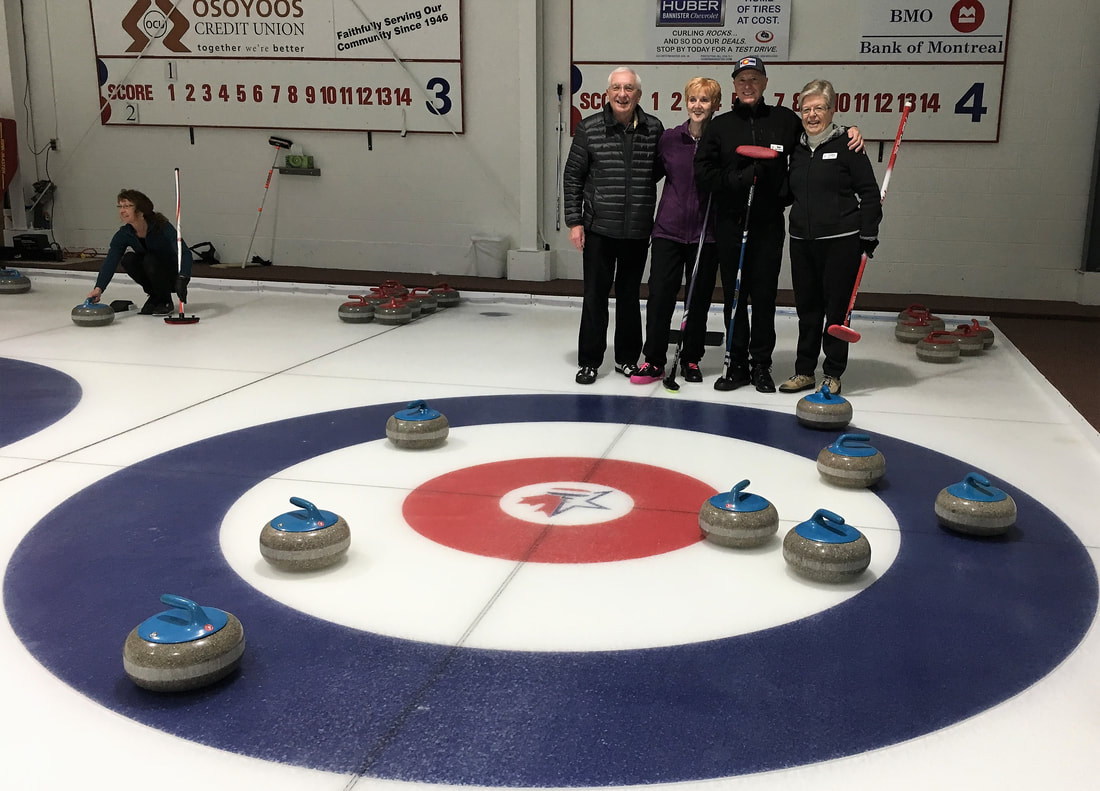 January 22nd 2018... An Eight Ender!!
during the morning draw of the Monday Daytime League.
Congratulations to:
Skip: Lorne Schwindt
Third: Jan Carlson
Second: Neil Bousquet
Lead: Cathie Paton
and the CurlBC pin they were awarded and are now wearing
January 31st 2018 ...... Osoyoos Junior Curling Program Appreciates Funding

Through the Osoyoos Credit Union Corporate Giving Program, the Curling Club Juniors are now wearing brand new helmets to ensure their safety while learning to curl!!!. Program Coordinator, Nancy Katerenchuk, is extremely grateful to the Osoyoos Credit Union for providing the funding to purchase helmets for our Juniors.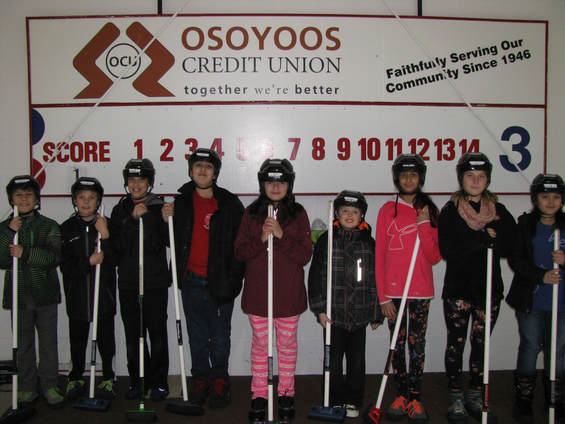 Left to Right: Andrew Hillson, Cooper Jahn, Luke Jahn, Amrik Sandhu, Kaylie Lino, Kalyb Kirtzinger, Jiya Deol, Kaitlyn Hillson, Riya Sandhu. Missing: Mackenzie Benson, Nolan Benson, Owen Blaine, Lenny Hachey, and Samuel Lynn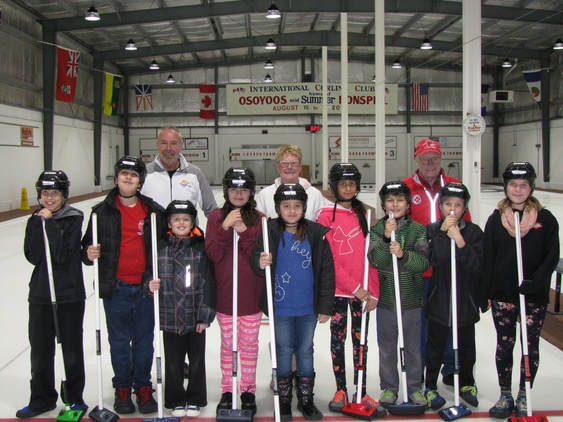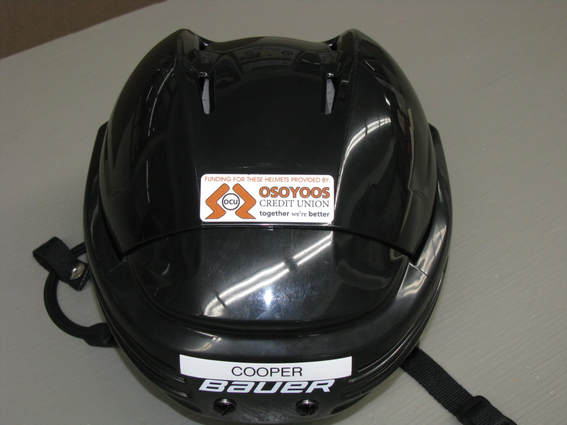 January 12th 2018...
Congratulations to the Betty Steinbart Team for winning the Oliver Ladies Snowman Bonspiel!!!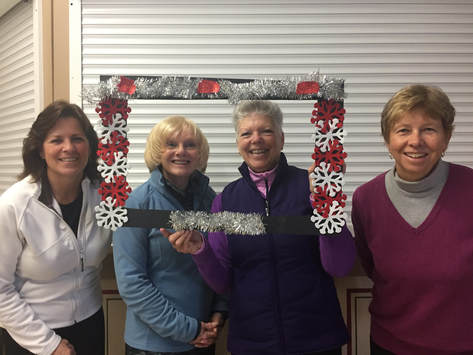 January 1st 2018...To make our curling facility healthier and safer, we need everyone's support to refrain from wearing any scented products, i.e colognes, perfumes and aftershave while in our Club. Not everyone is aware that the chemicals in these products can severely affect Curlers and guests. Thank you very much and appreciate your cooperation in this matter.



December 14th, 2017..... was the Christmas Wrap-Up for both the Monday and Thursday Daytime League, a wonderful time was had by all. Congrats to the Connie Coen Team, winners with most points after playing 2-4 end games. Jerry Chamberlain winner of the Draw to the Button, just 4 ½ inches short!!!.
A potluck lunch fit for Kings and Queens was enjoyed by all of the hungry curlers!!.
Special congratulations to the Gordon James Teams for winning both the first half of the Monday and Thursday League!!!
Congratulations also to Anita Becker, the winner of the 2 Full Event Passes to the Scotties!!! drawn at the Daytime Windup. Anita curls Monday & Thursday Daytime and Wednesday Mixed.
Thank you to everyone who purchased squares!!!, it was an excellent fundraiser for the Club.
-----------------------------------------------------
December 12
th
, 2017... thank you, Juniors and Coaches, for attending our Junior League Christmas Wind-up. Congrats to Andrew Hillson winner of the Draw to the Button and to Kalyb Kirtzinger for doing his very best. See you all January 9
th
, 2018!!!. See attached pictures.